Did you take our recent quiz for your shot at a FREE Tri Star T shirt, hat and flashlight? Let's see how you did!
If there was a tie in scores the winner went to the FIRST entry. Don't miss out on future SWAG, subscribe to our newsletter today!
Question 1: Guess what line of high performance engines has been the most popular for us in 2018.
Answer: FORD! 
That's right Chevy lovers! Maybe the owner being a Mustang fanatic sways our marketing? In any case the most popular selling engine we have offered so far in 2018 has been the big blue oval!
Question 2: Guess what engine inside this line has been the most popular.
Answer: 408 stroker small block!
Ohhh we love to see this. 302's and 351W's are great, but there's nothing like the horsepower and torque gains from a Scat stroker crankshaft and Dart Pro 1 heads. Our customers certainly have the 'show,' but they also have the 'go' to back it up!
Question 3: Guess what build level has been the most popular.
Answer: Complete and Dyno Tested!
Man, we have some smart customers! For 2018 more people have bought our Complete and Dyno Tested build than any other. Out of the box reliability? Check. Proven performance? Check. Plug it in and have some fun!
Question 4: Approximately how many engines does Tri Star build in a YEAR? (based on current capacity)
Answer: 5,000-9,999!
We don't just build bad ass engines, we build a lot of them! Our current production capacity is just over 6,100 engines a year! Over 6k engines and we still have the best service in the industry? We'll thank our employees for that one.
Question 5: Where was Tri Star founded?
Answer: Plum City, Wisconsin!
It looks like we stumped even some long time Tri Star fans with this one. Our original production facility was founded in a little town of about 500 people called Plum City over 30 years ago in 1988! We have inhabited two different facilities in Baldwin, the first of which we moved to almost 22 years ago, but it all started in that little town. Maybe that's what helps us keep our small town service.
Question 5: How long has Tri Star been a member of the Production Engine Remanufacturers Association?
Answer: Over 20 years!
We've been a proud member of PERA for over 20 years. This organization means so much to us because (as you've probably seen in previous emails) it really separates the true high volume engine remanufacturers from smaller rebuilders. The owner is a past president of PERA and our general manager is currently on the board of directors!
Want to check out the shop? Take the tour!
Question 5: How many American workers are employed at Tri Star Engines?
Answer: 51-80!
AND PROUD OF IT! We currently have just over 70 amazing team members in production and the office. If there's one thing we're passionate about (and you can tell it from our marketing) it's American made products, and we've been MADE IN AMERICA since day 1 in 1988.
The response from this survey has been astounding. Thank you so much for taking the time to learn a little more about us, now tell us more about you! Connect with us on Facebook or contact us today!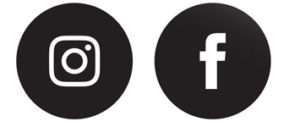 Check out the TOP SELLING TRI STAR HIGH PERFORMANCE ENGINE now, or see if you won below!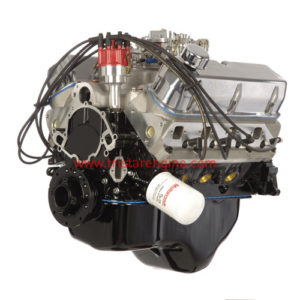 The TOP 3 WINNERS who will receive prize packs are:
Tim J. from Hudson, Wisconsin!
Alan O. from Appleton, Wisconsin!
Joe D. from Waupaca, Wisconsin!
An ALL WISCONSIN top 3? We sell engines from Baldwin to New Zealand, but we're proud to see the top 3 scores are right here in our home state!
The following runner-ups can get a FREE T-shirt if you see this post and email us at marketing@tristarengine.com from the email address you submitted on the quiz. That's right, no charge! Just show us some love and email us that you were a runner-up and we'll at least hook you up with a T-shirt!
Ricky N. from Stonewall, OK
Glenn G. from New Cumberland, PA
Howard S. from Orland Park, IL
Robert B. from Huntsville, AL
Bill from Stillwater, MN
Linell C. from Tylertown, MS
Travis C. from Pine Bluffs, WY
David R. from Rockledge, FL
Drew M. from Nazareth, PA
Brian M. from Hatboro, PA
Rick S. from Hewitt, MN
Dan S. from Melrose, MN
Phil W. from Ross, ND
Art D. from West, TX