Check out this sweet behind the wheel footage of "The Reaper"  as he dominates the Deer Creek Speedway!
Featuring Ryan Gustin, backed by a custom Tri Star Engines powerplant!
Ryan would go on to finish third at Deer Creek, but Sunday the Reaper was back in action again! Ryan Gustin roped himself a rugged victory Sunday night when the USMTS invaded the Creek County Speedway for the 2nd Annual Bullring Badass presented by Bravado Wireless, AmeriFlex Hose & Accessories, Pizza Express and Duvall Electric.
Stay up to date on Gustin and the Tri Star powered 19R by following us on Facebook!
Following up last year's inaugural event where fans were treated to a caution-free 40-lap barnburner, another epic battle in the tight confines of the 35-year-old quarter-mile dirt oval produced another 40 circuits of rush hour traffic.
"It was elbows up, no doubt," said Gustin, who rode into the USMTS winners circle for the first time since the final night of the Featherlite Fall Jamboree on Sept. 23, 2017. "I broke something in the left front there and, man, that thing was tight on entry.
"I didn't want no more laps, that's for sure. I was wore out and the car didn't want no more either."
Unfortunately for USMTS national points leader Rodney Sanders, his tire only had 30 laps in it. In the heat of a three-way tussle between himself, Dereck Ramirez and Gustin, Sanders slowed on the exit of turn 2 which allowed Ramirez and Gustin to scoot past while Sanders came to a stop in the next corner.
Following the caution flag with ten laps remaining, Ramirez was able to nose in front of Gustin to lead lap 31, but 'The Reaper' came storming back on the high side to take the lead for good with eight to go.
From there, Gustin rode the dangerous but faster high line to the checkered flag with Jake O'Neil advancing to claim the runner-up spot while Ramirez held strong in third.
With last year's winless season and a rash of mechanical woes since March of 2019, the win was just what the doctor ordered for the two-time USMTS National Champion.
"We've just had some tough luck you know; That's how it goes," said Gustin, who unveiled his new livery last weekend with new sponsor Spike Hardcore Energy. "We can't be having any more failures or anything going on, so we have to stay on top of our maintenance program."
It was Gustin's 95th career triumph—third on the USMTS all-time wins list.
"Hopefully Cedar Lake on Saturday is 100," Gustin added, referencing the 20th Annual Masters, June 13-15. With seven features races on tap between now and then, anything is possible with cooperation from racing gremlins and Mother Nature.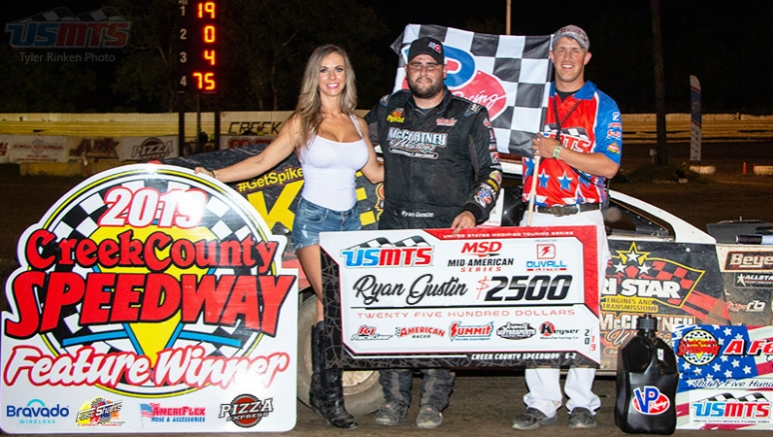 Hit the streets and race like the Reaper with our top selling 383 stroker!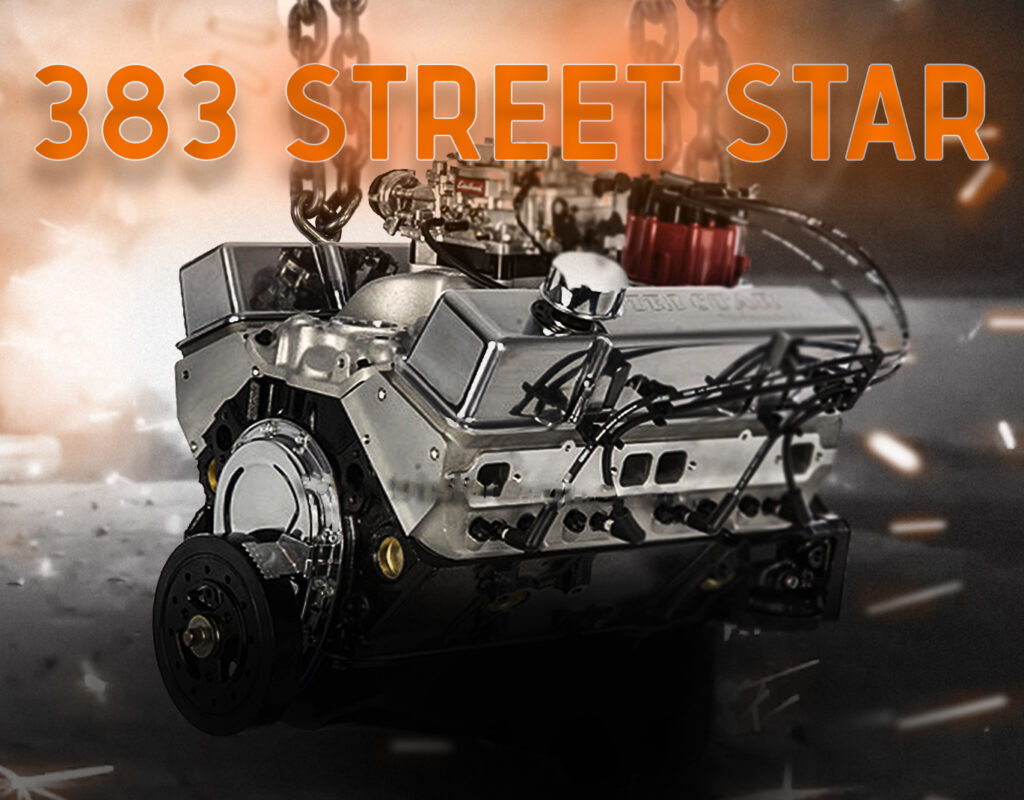 383 Street Star High Performance Engine
Information courtesy of USMTS