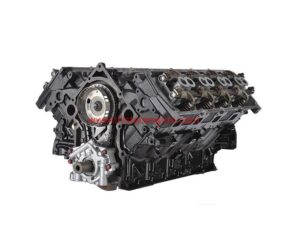 If you have ever worked on any Hemi engine, then you are very familiar with the common failure points of dropped valve-seats, weak pistons and piston rings, bent rods, and the cost & headache associated with DOD solenoids. With our premium long block replacement engines, you don't have to worry about any of that!
We replace the pistons with coated-hyper eutectic pistons that resist scuffing and damage from heat much better than the factory aluminum pistons do.
Follow us on Facebook HERE
You'll also get greater durability with new steel compression piston ring packs.
Some remanufacturers will bend rods back into place and reuse them with the engine! We carefully inspect each rod, and any bent or imperfected rods are scrapped. We then hone them all to ensure uniformity prior to installation.
We replace valve-seats with oversized ones for a tighter press-fit to avoid valve-seats hitting the cylinder wall, breaking into pieces, and having the broken pieces get stuck in the plastic intake manifold. We would also like to remind you that if you are replacing any Hemi engine that had valve-seat failure, we STRONGLY recommend that you replace the intake manifold as well to make sure you do not contaminate the new engine. The contamination leftover from the old intake can RUIN your new engine!
And lastly, let's talk about the DOD solenoids. Costing roughly $70 or more per solenoid, these can prove to be an added cost for both shops and vehicle owners. They can be tough to remove without breaking as well. ALL Tri Star premium long-block Hemi engines come with all-new DOD solenoids installed. Saving you hundreds of dollars and stress from breaking old ones!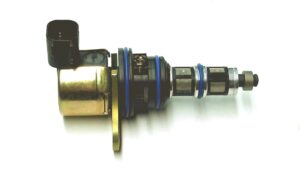 On top of everything we just described, ALL of our premium long block engines, regardless of size/design, come with the oil pump and pickup tube installed, as well as the oil pan and timing cover installed!
When you purchase from Tri Star, you can feel confident knowing that you are not only buying an American-built product, but you are also backed by the industry's leading warranty. There are no gimmicks with our warranties and no third parties. Our stock replacement gas engines come standard with our nationwide and transferable 3 year/unlimited mileage parts and labor warranty, with the option to upgrade to our No-Fault Warranty!